The New Economics
Leontief Prize winners address our well-being in times of crisis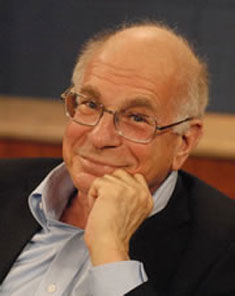 Daniel Kahneman
A Nobel Prize winner and an Indian economist whose focus is on the disadvantaged will receive the 2009-10 Leontief Prize for Advancing the Frontiers of Economic Thought at ceremonies on the Medford/Somerville campus on March 29. The award will be given by the Global Development and Environment Institute, which has been presenting the annual award since 2000.
The prize will go to Daniel Kahneman, who won the Nobel Prize in Economic Sciences in 2002 for his work in behavioral economics, and Bina Agarwal, who studies gender, development and agriculture in South Asia. They will both give lectures on the topic "Development and Well-Being in Times of Crisis."
The institute, known as GDAE, is affiliated with the Fletcher School and the Graduate School of Arts and Sciences. The prize is awarded in memory of Wassily Leontief, a Nobel Prize winner in economics who was on the institute's advisory board. It recognizes economists who, like Leontief, combine theoretical and empirical research that promotes a better understanding of social and environmental processes.
Kahneman is a senior scholar at the Woodrow Wilson School of Public and International Affairs at Princeton University, where he is also the Eugene Higgins Professor of Psychology Emeritus. In citing his work when he won the Nobel Prize, the Royal Swedish Academy of Sciences said he had "laid the foundation for a new field of research by discovering how human judgment may take shortcuts that systematically depart from basic principles of probability."
His Princeton colleagues have praised him for challenging the traditional model of how individuals behave economically, which assumed that people are rational and self-interested. Instead, Kahneman demonstrated that psychological motives determine our economic behavior.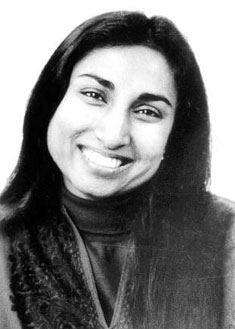 Bina Agarwal
Agarwal is a professor of economics at the Institute of Economic Growth at Delhi University and has also held positions at Harvard, the University of Michigan and the University of Minnesota. Her work focuses on a range of issues concerning women, including how they have been excluded from the right to inherit and own land in India. Her work has influenced policy in India and globally. Agarwal has written eight books and numerous papers on land, property rights, environment and development and agricultural and technological change.
GDAE was founded in 1993 with the goal of promoting a better understanding of how societies can pursue their economic and community goals in an environmentally and socially sustainable manner. The institute develops textbooks and course materials that incorporate a broad understanding of social, financial and environmental sustainability and conducts research on globalization, climate change and the role of the market in environmental policy.
The awards ceremony will take place in the Coolidge Room at Ballou Hall on the Medford/Somerville campus at 5 p.m. on March 29. It will be followed by a reception.