It's a Wonderful Life at the Movies
Tufts faculty and staff recommend their holiday favorites
With the approach of the holiday season, we asked Tufts faculty and staff what movies they liked to watch to get into the spirit. There were some expected favorites—It's a Wonderful Life topped many lists—but some surprises, too. Before you finalize your Netflix queue, read on and enjoy.
My favorite adult holiday movie is It's a Wonderful Life—the story brings home the true meaning of life, not just at the holidays, but always. All that really matters is love and being kind. It is sad, funny and heartwarming, and I never get tired of watching it. My favorite kids' movie is Polar Express, which relays the message that you must always believe, and it instills the message to children that anything is possible. —Shannon Balletto, infection control administrator, School of Dental Medicine
Click the play button to see a clip of It's a Wonderful Life.
As for personal favorites, I like It's a Wonderful Life (1946)—who doesn't?—as well as A Christmas Story (1983) and Miracle on 34th Street (1947 version). I can only think of one college movie—I'll Be Home for Christmas (1998)—that has a holiday theme, but it's not a very good one. It's also more of a road movie than a campus movie. —John Conklin, professor of sociology in the School of Arts and Sciences, author of Campus Life in the Movies (McFarland)
Holiday Inn and White Christmas: both are necessary for a good Christmas. They are always played during the season in England, where I grew up. I associate the movies with a warm house and wonderful cooking aromas of mince pies and Christmas pudding, which is similar to a dreaded fruit cake, but is way more moist and tasty. Another Christmas essential! —Janet M. Cowan, associate professor of pediatrics, School of Medicine
My personal favorite is National Lampoon's Christmas Vacation. An ensemble cast of '80s all-stars mix it up for a perfectly dysfunctional family Christmas—what could be better? —Sean Devendorf, director of annual giving and alumni relations, Friedman School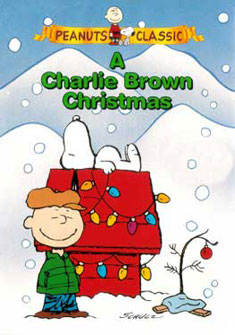 I am going with my two favorite animated holiday movies. One is Eight Crazy Nights, Adam Sandler's musical comedy about the spirit of the holiday season from 2002. I loved the way Sandler brought the magic of the holiday to life through these very human animated characters. The movie was a wonderful way to share the emotions of the holiday season with our young kids. It was great that a new version of Sandler's "The Chanukah Song" was included during the closing credits. The second is A Charlie Brown Christmas. I remember the excitement of the night that this special was first aired on TV in 1965. This animated film gets right to a kid's heart with a powerful message for the holiday. I still get chills when I hear Vince Guaraldi's incredibly soulful soundtrack from this movie. —Jonathan Garlick, professor and head of Division of Cancer Biology and Tissue Engineering, School of Dental Medicine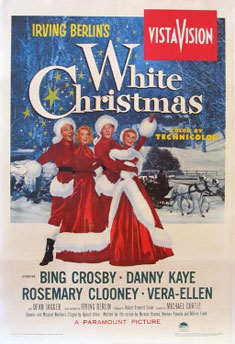 I will never outgrow Rudolph the Red-Nosed Reindeer. The music is classic, and the story has a happy ending. I could sit by myself and watch it five days in a row! Frosty the Snowman will never grow old: he'll evaporate, but he stays in our hearts. Good family stuff—I love it. Then there is It's a Wonderful Life, a good family movie. We brought our children up with this classic. They know the words and recite it by memory. And then there's White Christmas, with Bing Crosby, which also brings to light the warmth of Christmas. —Peggy Green, staff assistant, University Advancement
Watching the Lifetime and Hallmark channels—every Christmas-themed movie ever made is shown all day. I love it. —Nancy Iovanni, administrative assistant, Tufts Athletics
You can't beat It's a Wonderful Life. I look forward to it every Christmas because it reinforces the importance of every human being in this world and how you and only you impact the life of others. Great movie! —Kathleen McCarthy, staff assistant, Sackler School
As a tradition we have always watched White Christmas together, and my husband's favorite is National Lampoon's Christmas Vacation. I like watching the original Miracle on 34th Street and It's a Wonderful Life. —Joanne McDonough, staff assistant, Friedman School
Click the play button to see the opening of Miracle on 34th Street.
What can I say about It's a Wonderful Life that hasn't already been said? If you've seen it, you either enjoyed it or didn't pay attention or are a genuine cynic. If you haven't yet seen it, I'd like to know your secret to avoiding it, since one of the keys to the movie's popularity is the fact that its copyright was allowed to expire without being renewed, allowing every TV station that wanted to show it to do so without paying royalties since the early 70s. And then there's Miracle on 34th Street (1947, dir. George Seaton). While this movie is sometimes thought of as another sappy Christmas flick that shows up over and over every holiday season, it's actually a pretty funny look at non-conformity and the fine line between faith and insanity. After 50 years, nothing's really changed, has it? OK, OK, it's sappy, too, but a young Natalie Wood will steal your heart, and the supporting cast is excellent (especially William Frawley as the ward-healer). Edmund Gwenn is perfect as Kris Kringle. I try to watch it all the way through every Christmas. —Don Megerle, director, President's Marathon Challenge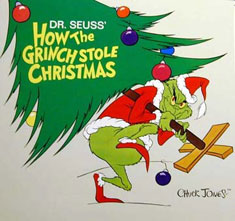 I am mostly working on and around Christmastime. But when I do get a chance to see a movie, here are my top picks: 1) It's a Wonderful Life, with Jimmy Stewart and Donna Reed, is a truly redemptive movie. Love, family and friendship are the most precious gifts. 2) A Christmas Story—seeing what Ralphie has to go through in order to get his BB gun, the pink bunny PJs, tongue stuck on a frozen pole, the showdown with the bully, the leg lamp—they all show a family trying to surround itself with love amid the craziness of life. 3) How the Grinch Stole Christmas—which shows how innocence and love can melt any hardened heart. 4) A Charlie Brown Christmas—just having Linus recite the Nativity Story is good enough for me. 5) Elf—Buddy the Elf is a modern-day version of innocence. Seeing him on Bob Newhart's lap is very funny. —Fr. Dave O'Leary, University Chaplain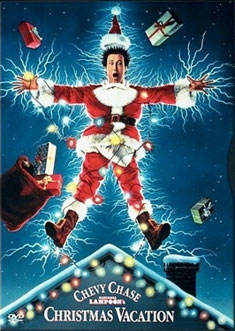 I'm afraid I am old-fashioned. I never tire of Dylan Thomas' A Child's Christmas in Wales or Charles Dickens' A Christmas Carol—at least never tire of the classic performances popular 20 and 30 years ago. Thomas takes me back to being a child at Christmastime. Dickens gives us a perfect expression of the spirit of Christmas that transcends religious affiliation. I think together, these two capture the humanity in Christmas. —George Scarlett, deputy chair, Eliot-Pearson Department of Child Development
As much as I hate to admit it, National Lampoon's Christmas Vacation is pretty funny. My stepdad adores that movie and always watched it—and as stupid as I thought it was, it is pretty funny. I also like Home Alone, another one that I've seen a million times, but it still makes me laugh. And finally, who doesn't love Miracle on 34th Street, a true Christmas classic. —Lindsay Schoonmaker, stewardship and events coordinator, Friedman School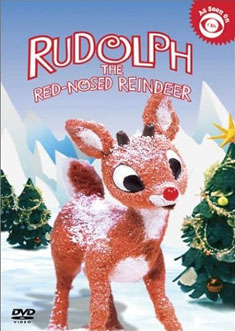 The movies I like this time, or anytime really, are animated. They bring me back to my youth—I enjoyed Saturday morning cartoons, though not anymore. The stories are usually harmless and perfect for kids, so if my daughter wants to see one, I usually get to take her, with my own desire to see it remaining my secret. Second, the technology behind animation is now so advanced that the process of creating the image we see appeals to the geek in me. —Chris Swan, associate professor of civil and environmental engineering
My favorites are the stop-motion animated Christmas specials I used to watch as a child: The Year Without a Santa Claus, Rudolph the Red-Nosed Reindeer, etc. They remind me of happy memories from the holidays when I was a kid. I have a lot of fun watching them now with my nieces and nephews, hearing them sing the songs and getting excited that Christmas is on its way. And I like watching It's a Wonderful Life and Miracle on 34th Street, too—how can you not? Those are feel-good classics! —Cindy Briggs Tobin, director, development and alumni relations, Friedman School