New assignment
Lee is full-time associate provost
Associate Provost Mary Y. Lee, M.D., has moved to the university provost's office full-time. For the past five years, she has pulled double duty as both associate provost and dean for educational affairs at the School of Medicine.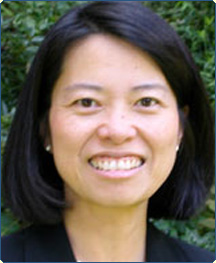 Mary Lee
In her new role, she will be focus on providing university-wide leadership on several fronts, including the library system, educational resources and faculty development. Lee will be increasingly engaged with the successful Tufts OpenCourseWare project, which allows tens of thousands of people across the globe to access courses taught at Tufts.
In her 12 years as the School of Medicine's dean for educational affairs, Lee helped promote a culture of teamwork and collaboration among faculty, staff and students. She supported many innovative curriculum initiatives, including developing the evidence-based medicine and geriatrics programs; creating an ongoing curriculum improvement process; and promoting the use of educational objectives and competencies throughout the curriculum
"Her innovations in curriculum and information technology have put Tufts University School of Medicine in a leadership position in medical education," said Dean Michael Rosenblatt.
Lee's work as associate provost has built on some of her many successful projects at the medical school. She facilitated the development of TUSK, the Tufts University Sciences Knowledgebase, which is now used at all four health sciences schools and shares Tufts' intellectual resources with seven medical schools and institutions in the United States and Africa, and soon India, Provost Jamshed Bharucha said.