In memoriam

Former drama department chair, at 78

Memorial services were held August 3 in Goddard Chapel for Kalman A. Burnim, former chairman of Tuftsí drama department and founder of the departmentís doctoral program. He died on July 30 at Boston Medical Center after suffering a stroke. He was 78.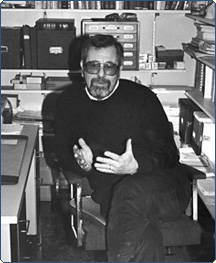 Kalman A. Burnim © TUFTS UNIVERSITY FILE PHOTO
Burnim received a bachelorís degree in drama from Tufts in 1950, a masterís degree in drama in 1951 from Indiana University and a doctorate in theater studies from Yale in 1956. He returned to Tufts in 1960 to teach drama and oratory. After 11 years as a professor, Burnim became chairman of the department. He also served as the departmentís director of graduate studies until he retired in 1987.
He is survived by his wife, Verna, of Melrose, Mass., a son, two daughters, eight grandchildren and four great-grandchildren.