Dean search
Russell chairs committee to select Friedman School dean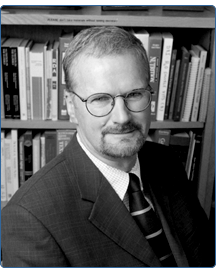 © Mark Morelli
Provost Jamshed Bharucha has appointed a 10-member search committee to assist in selecting the person who will serve as the third dean of the Gerald J. and Dorothy R. Friedman School of Nutrition Science and Policy.
Dr. Irwin H. Rosenberg plans to step down after a distinguished 10-year tenure as dean to assume his new role as University Professor. "Dr. Rosenberg's willingness to continue in the role of dean until his successor is named has given us much needed time to assess the opportunities and challenges facing the next dean and to launch and manage several high level searches at the university in tandem," Bharucha said. The goal is to appoint a dean by January 2004.
Members of the search committee are:
Dr. Robert Russell, chair of the committee, professor of nutrition and of medicine and director of the Jean Mayer USDA Human Nutrition Research Center on Aging (HNRCA)
Peggy Newell, vice chair, associate provost for research
Jennifer Coates, a Ph.D. candidate at the Friedman School
Kathe Cronin, vice president of human resources
Johanna T. Dwyer, professor of nutrition, medicine and community health, senior scientist, Nutritional Epidemiology Program, HNRCA and director of the Frances Stern Nutrition Center at Tufts-New England Medical Center
Jeanne Goldberg, professor of nutrition and director, Center on Nutrition Communication
Alice H. Lichtenstein, Stanley N. Gershoff Professor of Nutrition Science and Policy and director, Cardiovascular Nutrition Laboratory, HNRCA
Miriam E. Nelson, associate professor of nutrition and director of the Center for Physical Activity and Nutrition
Susan B. Roberts, professor of nutrition and director, Energy Metabolism Laboratory, HNRCA
Beatrice Lorge Rogers, dean for academic affairs and professor, Friedman School
Peter Walker, associate professor and director of the Alan Shawn Feinstein International Famine Center
The committee will be assisted by Witt-Kieffer, an executive search firm, and the committee will be staffed by Molly Stutzman, executive assistant to the provost.