Partners no more
T-NEMC to leave Lifespan network

Acknowledging that their five-year relationship did not produce the anticipated benefits in a regional health care market, Tufts-New England Medical Center will withdraw from the Rhode Island-based Lifespan hospital and physicians network.
The two parties have agreed in principle to restructure their relationship so that T-NEMC and its Floating Hospital for Children are no longer members of the Lifespan system. Lifespan, based in Providence, R.I., includes five member hospitals in that state. The agreement, announced on August 28, is subject to approval of the boards of directors of both organizations. The dissolution of the affiliation will take effect on October 30, and the move also must be approved by health officials in Massachusetts and Rhode Island.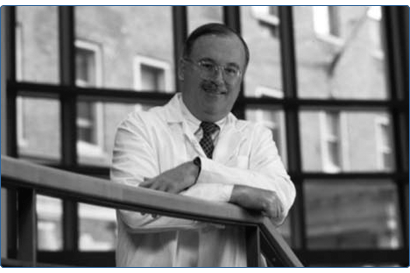 "We have benefited over the past five years as part of the Lifespan system," said Dr. Thomas F. O'Donnell Jr., president and CEO of Tufts-New England Medical Center, the primary teaching hospital for Tufts School of Medicine. "However, from the beginning, we recognized the importance of developing relationships with other Massachusetts hospitals. We feel more opportunities will become available if our focus is local, and we are independent," said O'Donnell, who graduated from Tufts School of Medicine in 1967. T-NEMC employs 3,800 doctors, nurses, researchers and other health care workers.
"When we merged with Lifespan…the widely held assumption was that health care providers and hospitals would evolve into multi-state systems," O'Donnell and Malcolm L. Sherman, chairman of the T-NEMC board, wrote in a letter to the hospital community. "That did not happen. Instead, consolidations have been made between in-state partners, and this emphasis on local hospital-to-hospital relationships has important implications for network development and payor relations," the letter states.
The letter goes on to say that the agreement will not alter patient care or tertiary referral relationships that T-NEMC has with Lifespan.
However, under the agreement, T-NEMC will no longer pay a corporate overhead charge to Lifespan as the hospital assumes responsibility for its own contract negotiations, payroll, accounts payable, human resources and legal functions. T-NEMC had been paying Lifespan more than $40 million annually for those services, while Lifespan paid T-NEMC $8.5 million each year for large projects, such as MRI machines and CT scanners.
T-NEMC reportedly will pay Lifespan $30 million to leave the system for equipment Lifespan purchased that has benefited T-NEMC. The hospital will continue to purchase selected services from Lifespan, including insurance, information technology and laundry supplies.
"T-NEMC is financially stable, and with this new arrangement, we will grow and prosper," O'Donnell and Sherman wrote. "This new arrangement will give us more independence to form alliances and to choose our own direction for the future…it is now time to move forward in our own marketplace."