Medicine online
With a crunch for curricula hours, web becomes a critical teaching venue
by C.W. Wolff
Fifteen years ago, Tufts medical students had about 100 hours in pharmacology training, both didactic and clinical. A major curriculum restructuring has reduced that to about 60 hours.
"Curricula hours have become so precious—and crowded—that we are trying to find new ways to present material," including how to write safe, legal and accurate prescriptions, says Dr. Richard I. Shader, professor of pharmacology and experimental therapeutics.
Traditionally, students received the fairly straightforward, but essential, information on scheduling drugs and writing prescriptions in their second-year pharmacology class or through third-year clinical clerkships.
But, along with dwindling classroom hours, the apprenticeship model of teaching medicine also is slipping, Shader notes, as fewer volunteer physicians have less time to spend with students and more information to convey.
Working with the Health Sciences Library and Dr. David Benjamin, adjunct assistant professor of pharmacology and experimental therapeutics, Shader developed "Prescription Writing: A Mini Learning Module." It is referenced in the pharmacology course for students, who may access it through Tufts' Health Sciences Database. The learning module is also is available on the Internet. "I didn't want to do it unless it could be shared," Shader says.
"In theory, people would love to have a sharing of curriculum among medical schools," notes Susan Albright, a developer and director of the Health Sciences Database (HSDB) for the Health Sciences Library. "But Richard Shader is one of the first people here to put his curriculum on the web for anyone to use."
The HSDB now holds curriculum materials on 80 percent of Tufts medical school courses, and its use by students and faculty at the schools of Veterinary Medicine and Dental Medicine is growing rapidly, according to Albright.
The mini module includes some interactive elements, such as pop-up boxes, flash animation, self-testing and a special section for veterinary students. Summer intern Alyssa Fong, a California college student and niece of Dr. Mary Lee, the medical school's dean for educational affairs, helped design the web site.
Shader, though, wrote the script, so to speak, inventing Rex Reiter, M.D., and his patient, Slim Foote, who is suffering from toenail fungus (onychomycosis). The module begins with a haiku by Reiter: "Write accurately/Avoid errors and mistakes/All will benefit."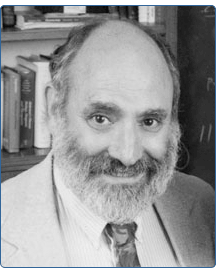 © Mark Morelli
Shader uses concise lists to make his points, for instance, the 10 "rights" of prescription writing, including the right patient, drug, dose, date and the right to refuse treatment.
"We don't want to give students so much [information that] they overdose," Shader says, but the program provides links to in-depth resources, such as a federal list of easily confused medications and a Journal of the American Medical Association article about a 55 percent reduction in prescription-related hospital errors with the use of computerized prescriptions.
The module is full of dos and don'ts, such as "always lead and never trail," to remind physicians to write 1 mg or 0.1 mg, but never 1.0 mg or .1 mg.
A second mini module available through the HSDB and the Internet and written primarily by Benjamin, focuses on drug schedules, the different levels of drugs and accompanying state and federal regulations.
The Internet provides a perfect forum for providing material essential for physicians to learn, but not essential to learn in a classroom. For example, Shader hopes that a recent initiative to provide at least an hour of class time discussing the medical aspects of bioterrorism could be dealt with instead as part of another mini module, including links to excellent articles.
Currently, medical students learn about some isolated aspects of bioterrorism, such as the use of fluoroquinolones (e.g., ciprofloxacin) for anthrax or the mechanisms of pesticides or mustard gases. But Shader believes the material can be shaped into a focused topic via a mini module, rather than taking lecture time to convey the same information.