Journal Archive > 2001 > October

A&S reorg

Bacow meets with faculty to discuss A, S & E organization

President Lawrence S. Bacow told members of the Arts, Sciences & Engineering faculty at their September 24 meeting that, as promised, he will decide on the liberal arts and engineering schools' organizational structure in October. He encouraged faculty to let him know their views on how the schools should be organized.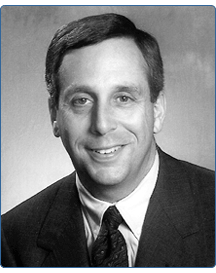 Lawrence S. Bacow

© Donna Coveney
The need to look at the organization of arts, sciences and engineering comes on the heels of the departure of Mel Bernstein, the former vice president for arts, sciences and engineering and now provost of Brandeis University.
During a 40-minute discussion at the Feinleib Lecture Hall, Bacow said he is reviewing the way the schools are structured while also looking at how other universities are organized. He also said that increasing the endowment is crucial to the success of Tufts, noting, "we have to learn to raise more money."
Several themes have emerged, he said, from discussions with deans and faculty members. One is that even though Arts, Sciences and Engineering is the largest component of the university, its deans "are not at the table with the deans of the other schools because the vice president was."
In addition, Bacow said he is looking at the number of deans who would be appropriate to oversee the college's departments. "How do we divide the intellectual landscape?" he asked. "I have yet to find another school that has divided it the way we have. Maybe we have it right and everyone else has it wrong, or we need to take another look.
"I want to make sure that any solution empowers deans to make decisions on their own and puts [the arts, sciences and engineering] deans at the table with other school deans," he said. "I would rather have fewer, more powerful deans and push more responsibility down to department chairs."
Bacow said he also has been reviewing graduate education on the Medford/Somerville campus. "Collectively, we have not articulated what we want graduate education to be. Right now we are a collection of programs…we need to be clearer about our strategy, and do a better job of supporting graduate education." Rob Hollister, dean of the Graduate School of Arts & Sciences, stepped down at the end of the 2000-01 academic year to become dean of the University College of Citizenship and Public Service. Engineering dean Ioannis Miaoulis is serving as interim dean of the graduate school.
The new president noted, "We are victims of our own success. We are competing with institutions we weren't competing with 15 to 20 years ago, but we have fewer resources than they do."
Bacow told faculty members that the seed for donations has to be planted with current students, "and it will take a while to reap the harvest."