Journal Archive > 2001 > November

Distinguished achievement

DiBiaggio receives Distinguished Achievement Award

John DiBiaggio, president emeritus of Tufts, received the Tufts University Athletics Department and Jumbo Club's 2001 Distinguished Achievement Award October 26 during ceremonies to kick off Homecoming Weekend.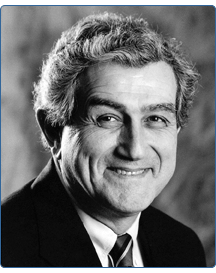 John DiBiaggio

© Richard Howard
The annual Distinguished Achievement Award was established in 1987 to recognize extraordinary contributions to sports by individuals with New England and/or Tufts ties. Past recipients include Boston Celtics legend Red Auerbach, Olympic medalists Joan Benoit Samuelson and Nancy Kerrigan and National Football League Hall of Famer John Hannah.
DiBiaggio was introduced by Bill Richardson, the U.S. secretary of energy under President Bill Clinton and former ambassador to the United Nations. Richardson received his undergraduate degree from Tufts in 1970 and a master's degree from the Fletcher School of Law and Diplomacy in 1971. He played baseball for the Jumbos from 1968-70.
Prior to serving as Tufts president from 1992 to 2001, DiBiaggio was president of the University of Connecticut (1979-85) and of Michigan State University (1985-92). He was a strong supporter of sports on each campus and on a national level with his involvement in the National Collegiate Athletic Association (NCAA). He was a member of the Knight Foundation's blue ribbon Commission on Intercollegiate Athletics, whose goal was to end abuses in major college sports. He was also a board member of the NCAA Foundation. In June 2000, he was the first person inducted into the Educator category of the International Scholar-Athlete Hall of Fame in Kingston, R.I.
"President DiBiaggio was a familiar face at many of our athletic events," Athletics Director Bill Gehling said. "You'd find him mingling with the crowd at basketball games, talking with students while sipping coffee in the football press box. He'd come out to practice to talk to our teams. He enjoyed being in our sports environment, and we're thanking him for that as much as for his work with the NCAA."